ADULT REHABILITATION
CENTER
Breaking the Chains of Addiction Through Donations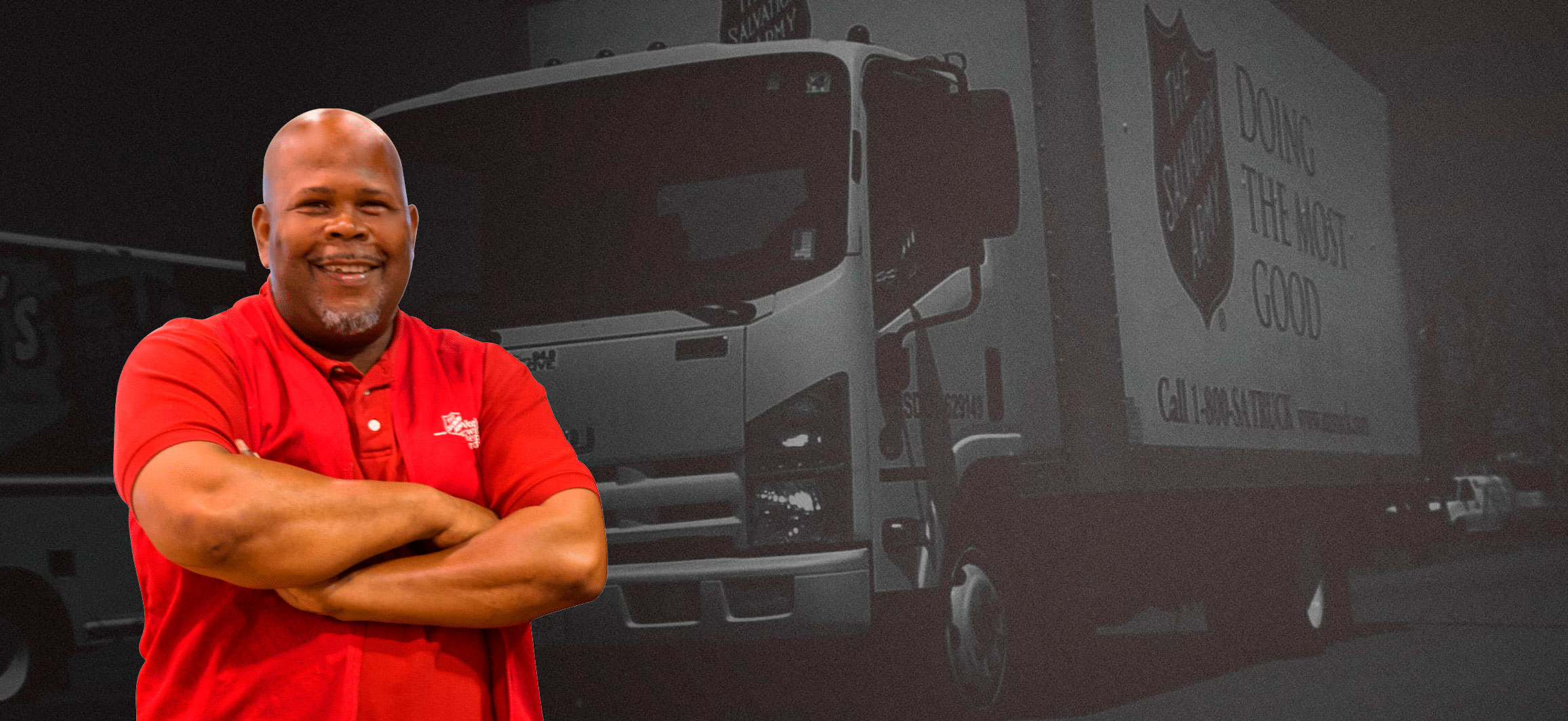 Every year millions of Americans attempt to declutter their lives. in the process, They create huge piles of treasures (gently used and sometimes never used) but often don't realize the positive effect
of donating them to charity.
The Salvation Army's Adult Rehabilitation Center is a residential work-therapy program for men and women who are substance abusers. Spiritual, social and emotional assistance are provided for those who have lost the ability to cope with their problems and provide for themselves.
Professional staff, volunteer support, and a structured environment, combined with work experience in the Family Stores, prepare these men and women to re-enter society and return to gainful employment. Many of those who have been rehabilitated are reunited with their families and resume a normal life.
"Painful, Abused, Dark, Cold, Hungry and very Lonely…"
Those are the words that described my life before I came in contact with The Salvation Army Memphis Adult Rehabilitation Center."
For more than 100 years, programs at The Salvation Army's Adult Rehabilitation Centers have provided spiritual, social and emotional assistance for men and women who have lost the ability to cope with their addictions and provide for themselves.
Eligibility
Every potential participant undergoes a simple intake interview to ensure the Adult Rehabilitation program is the best possible match for them. If the interview process determines it's not, every effort is made to refer the individual to a program that will be.
A long-term commitment of at least six months is required so patterns of poor decision-making can be broken and replaced with positive life choices. Applicants with a desire to get help may be referred by families, friends, courts, clergy and community leaders or may simply call the Intake Office at 901-531-1750 to make an appointment or get more information about the local Adult Rehabilitation Center program.
NEED HELP?
2649 Kirby Whitten Road | Memphis, TN 38133 | Phone: 901-531-1750
Frequently Asked Questions
What is the criteria to enter the program?
The criteria for entering the program:
Male or Female between ages of 21 – 65

Have an official picture ID that is not expired

Have a Social Security Card or Birth Certificate

30 day supply of all medication. (controlled 2 drugs/narcotics are not allowed)

Pass a drug test and breathalyzer upon arrival

No mental health dx of Schizophrenia or Schizoaffective disorders

We do not admit registered sex offenders

Provide a negative TB skin test that was taken in the last year, if you have not had one, we will assist you in getting one once you arrive

While in the program you will need to be able to perform a work therapy assignment for 8 hours a day

You will also be attending classes and worship services
How much does your program cost?
The program is FREE of charge to clients who meet the criteria. If you are receiving SSI or Social Security please contact our intake department for additional information 901-531-1764
Do I Have To Be Court Ordered To Enter Your Program?
No, you do not have to be court ordered. We do work with a number of courts and probation/parole officers, but that is not a requirement. If you have an issue with drug or alcohol addiction, and you want a change in your life, contact us.
Do I Need To Have Insurance To Come Into The Facility?
No, you do not have to have insurance to enter the facility. If you have insurance, you can utilize that for appointments, etc. If you do not have insurance, that is no problem, we have partnerships with other agencies in the community to provide health or dental treatment.
What Is The Length Of Your Program?
Our program is a 180 day program.